Submit a Guest Post On DailyMotos
Do you possess some extraordinary ideas within you! If yes! It's a great opportunity to publish your writings with us. We are looking for writers with unique thoughts in their minds and writings. You can send us your creative craft of writing to Daily Motos, and we are more than happy to publish it on our platform. We always aim to offer useful resources to our readers. We need your engaging and helpful thoughts to help readers get their answers.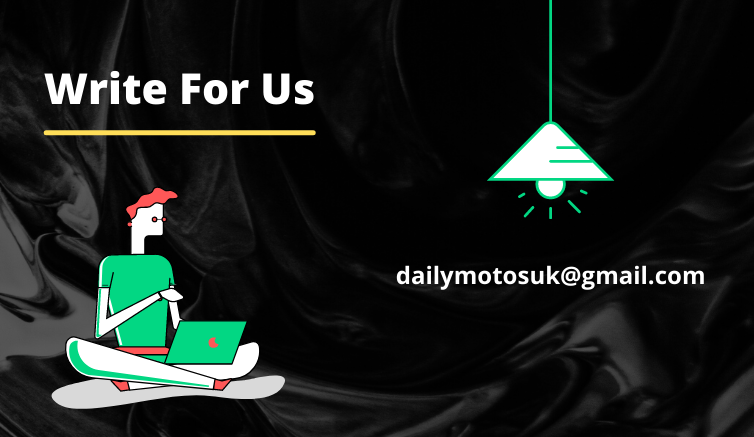 You can write an article following topics.
Topics Suggestion To Write for Us – Business, Auto, Technology, Health, Marketing, Gadgets, Software, Travel
Business, Finance, Marketing
eCommerce
Social Media, Digital Marketing
Lifestyle, Fashion, Travel
Health, HealthCare, Medical
Auto, Electronics
Technology, Gadgets, Software, SEO, Cryptocurrency
Industries, Company etc.
What are we searching for?
We offer a warm welcome to all the young and fresh authors with great ideas. You can join us at our contributor group and let your content reach a wide range of people. Thus, if you aspire to produce quality content on technology, news, health and Auto related topics, we are definitely searching for you. Our article length is 1000-3000 words maximum. However, the maximum length again depends on the topic that you are writing on. We encourage and accept all deep researched and well-crafted articles with 100% uniqueness.
Write For Us Guest Post Guidelines to be a Guest Writer at Our Platform
If you want to be a guest writer at our platform, then here are some guidelines that you need to follow:
The content that you will deliver must be 100% unique, as we strongly oppose plagiarism. Thus, the post you deliver must be 100% unique crafted by your thoughts after in-depth research.
The titles crafted must be attractive. It must force the readers to read the content. You can think about yourself as a reader and then create a title
You can insert original images and YouTube Videos into your post. You can also add Third party images, but you have to ensure that you also mention the source in the post.
The sales pitch is strongly not recommended.
Article must be 1000+ words.
Send me 1 unique feature image related to your article.
Set your keyword in title and content. Make sure title is maximum 70 characters and attractive.
We allow maximum 2 links.
We don't allow post related to Gambling, Casino, Adult content.
Daily Motos always opens any suggestions, Ideas, or inquiries. E-mail us dailymotosuk@gmail.com
How to submit your posts?
You can submit your post at our official mail or write us at the following email address. We will verify and then inform you of the acceptance or rejection of your post.
Send me your article on Contact Us this id dailymotosuk[@]gmail.com. Our team will send you an email stating the same.
Search queries to find a guest posting relevant to the different category
"startup funding"
"submit a guest post"
"write for us"
"guest article"
"this is a guest post by"
"contributing writer"
"want to write for"
"submit blog post"
"contribute to our site"
"submit content"
"submit your content"
"guest post"
"guest posts wanted"
"guest blogger"
"become a guest blogger"
"submit news"
"submit post"
For Categories, you can add category name along with this query
"write for us" Technology blog
"write for us" Health
"write for us" Digital Marketing
"write for us" Business
"write for us" Lifestyle
"submit guest post" + "technology"
Technology write for us" + guest post
Technology blog write for us
Digital marketing write for us